"Trust in the Lord with all your heart,
and do not lean on your own understanding. In all your ways acknowledge him,
and he will make straight your paths."
– Proverbs 3:5-6, ESV
It's a tied game in the fourth quarter as time ticks away. The quarterback looks out at the defense as both teams line up for what will be the most important play of the game. At first glance, the quarterback sees the defense backed off and assumes they will play coverage, so he calls a run play up the middle with a smile on his face, thinking about how their team is about to win the game. However, right before he snaps the ball, the coach on the sidelines gets word in his headset from the coach in he pressbox to change the play, Frantically, he yells out at the quarterback to do a play action play instead and throw the ball down the field.
The quarterback ignores this command as he believes his coach must not have seen what he is seeing. He snaps the ball, and suddenly realizes the linebacker he assumed was going to play coverage is now blitzing full speed right towards him. Seeing there is no one in the backfield to protect him, he tries to scramble but ends up with a facemask full of turf. Ultimately, the drive that looked so promising ends with defeat and regret.
What the quarterback did not realize was that the coach in the pressbox, sitting high above the stadium, saw the opposing coach call out a blitz to the linebacker. The quarterback could not see this because he was looking straight ahead and had very limited vision of the field. The coach in the pressbox, however, could see the whole picture.
This same concept is true in our every day lives. When faced with decisions, we can only see how that choice will affect us right now. We don't know how our decisions will affect us in two months and much less two years from now. We see that attractive girl or guy that is funny and easy to talk to and decide in our minds they would be excellent to date. We see that party or event as a great night to have fun and something all our friends are doing. We see that getting high will give us a rush right now and we want that feeling. Meanwhile, our coach is yelling at us to call an audible and to get out of that relationship or avoid that situation all together.
In our limited vision, we think we know best, and God is just trying to hold us back from having fun and enjoying life. We ignore His commands and date who we want and do whatever feels good to us in the moment. What we fail to see is that the "perfect" guy or girl will end up cheating on us in a month and leave us heartbroken and full of regret from the mistakes we made with them. At that party, we we'll have a great time, until we get drunk and do some things that we can't take back. After getting high, we'll decided to grab something to eat and while driving to the diner will hit another student walking across the street. We will then face jail time and that person will be on a long road to recovery.
See, God could see the whole picture. He is sitting in the "pressbox" over the field of our lives. He know what the devil will call up next and when the blitzing linebacker will be sent. He warns us to avoid certain people and actions, not to hold us back, but to protects us and give us great success in the game of life. God can see the whole picture and knows how every action we do will affect us long term. So, next time when we think we know best, we need to stop and look up at our coach. Whatever He tells us do, even if it doesn't make sense to us, we need to follow Him full-heartedly, knowing His call will always be for our good and His glory.
Read more...
---
Learning how your story is enough to bring people into relationship with Jesus Christ.
Recently, I was working a typical day, doing paperwork and answering phone calls. As I was just getting back from lunch my phone rang again. I was annoyed at first because I had so much paperwork to do that day, and I did not feel like having a long conversation with someone at that moment. Despite this, I answered the phone. The man on the other end asked me if I could send him a Bible.
The organization I serve gives out Bibles regularly so this was not an uncommon occurrence. I would typically respond with a yes and then ask the man what his address was so we could send someone in his area to give him a Bible. I started off by following the typical procedure, but I felt the Holy Spirit push me to ask this man if he wanted to know more about Christianity or if he just wanted a Bible. To my surprise, he said, "Yeah, I guess I want to know more about Christianity, too."
Be Attentive to The Voice of God
One of my first responses was to say, "Great, let me send you some resources on what it means to be a Christian and what happens next." Although we have plenty of resources on what it means to be a Christian that would be helpful to someone searching for answers, the Holy Spirit pushed me again telling me, "You are the resource."
This really struck me. So I sat back, calmed my mind down from all the things I needed to do that afternoon and I asked the man, "Can I tell you what it means?" He agreed. For the next 20 minutes I had a wonderful conversation with this man about what it truly meant to follow Jesus, what He did for us on the cross, and what He promises those who follow Him for all eternity. As the call was concluding, I found myself leading this man through a prayer to accept Jesus as his Lord and Savior.
Many times, in my life, I get so caught up in all that I have to do that I miss the most important thing God is calling me to do that day. God opened an incredible door for me when that man called, and I would have potentially slammed it shut if I just gave him some resources and sent him on his way. Often times, my days are extremely busy, but that day I learned that I have to make sure my day is never too busy for what God wants me to do. That task is the one that no matter what happens, I cannot miss.
Insecurity Inhibits Your Witness
Many times, I believed the best thing to do for people asking about Jesus was to give them a resource because I felt I was not prepared to share with them. I felt like my knowledge and experience was not enough. I felt like someone else was much more qualified to share Jesus with them. Better yet, the resources I would give them would explain things much better than I ever could.
That day God challenged me by reminding me that I am a follower of Jesus and have received His Holy Spirit. He reminded me that I know exactly what it means to follow Him because I am living it. I realized that my story has power because the power of Jesus has been breathed into it. Jesus reminded me that I am enough, not because I have incredible knowledge and experience, but because He who lives in me is greater than he who lives in the world. The God of the universe was on my side, helping me every step of the way. I am worthy in His eyes.
I began to understand that Jesus is calling me to share my story with those around me. Wow, the Savior of the world desires to use my story to bring others to Himself. How awesome is that! What is even more incredible is that our Savior desires that same thing for each and every person! He has given each of us a unique story for a reason and He cannot wait for us to open it up for the world to read. Why? Because people can see the love and grace of Jesus Christ throughout the pages of our life. The question is, are you willing to be God's open book?
Becoming God's Open Book
God has taught me that that my story is the most powerful testimony I have. My story has power, whether I think it does or not, because Jesus is the climax of my story. He gave me that story for a reason, and His desire is for me to share it with the world around me. Many Christians never do this because they do not feel like they are a good speaker or somehow will "mess it up". This is why many Christians like myself, instead, give people a resource or a Bible to read.
The truth is that God does not call the equipped, but He equips the called. God wants us to give our weaknesses to Him so His strength and power can shine through. When we come to Him in complete faith and ask Him to guide us and lead us His spirit brings a peace that surpasses all understanding giving us the wisdom and confidence to say what God is laying upon our hearts.
Moses had a speech impediment and tried to run away from what God was calling him to do. He, like many of us, did not believe he was equipped to speak and lead others. But God desired for him to do so. When he fully surrendered to God, he began to see God use him in ways he never imagined. Ultimately, Moses became one of the greatest leaders in history and lead the Israelites out of slavery in Egypt with God's hand upon him.
It is God Working in You
When we are weak, scared, and lack confidence, we can rest assured that our heavenly Father is watching over us waiting to lend a helping hand. I ran across a verse recently that really spoke to me about this. The verse is found in Acts 4:13 and it says, "Now when they saw the boldness of Peter and John, and perceived that they were uneducated, common men, they were astonished. And they recognized that they had been with Jesus." (ESV) What I find so inspiring in this verse is that Peter and John were uneducated, common men, yet the people were astonished because they knew they were with Jesus. In that moment what spoke to these people was not how educated, talented, or popular Peter and John were, but Who lived and breathed through Peter and John. This surpassed anything else. This is what the people took away from this encounter.
The next time Jesus opens a door in in my life to witness to someone, I am going to be confident in who He has called me to be and rest assured knowing that He will guide me through. God has assured me that I am enough. Not because there is any good or power in me. But because Jesus Christ is working in me both to will and to do according to the good pleasure of our Father in Heaven.
I now know that we do not have to be afraid when someone asks us to share Jesus with them. Instead, we can rejoice because God is about to use us in a powerful way for His kingdom. In fact, the person I am witnessing to will see and feel the Spirit of God within me and they will be astonished by the One who lives in me. No matter how educated or well-spoken I may come across, if I allow the Holy Spirit to speak through me, the only thing they will take away from that encounter is who Jesus is. This is more than enough. I may not feel equipped, but God will equip me and His Spirit will guide me through.
I am worthy in His eyes, and my story is enough.
Read more...
---
"For by grace you have been saved through faith. And this is not your own doing; it is the gift of God, not a result of works, so that no one may boast."
Ephesians 2:8-9
Living in Tennessee, we usually do not expect to have a lot of snow in the winter. Sure, temperatures will get below freezing for a few days, but a big snowfall is, most times, out of the picture. This year, unexpectedly, a large winter storm covered multiple southern states. In just a few days, we now have snow everywhere. Walking outside, you cannot tell what was the street from the sidewalk or yard. Everything in sight seems to be turned to white. While this is a beautiful sight, it is pretty funny to see everyone going out to their cars to try and get the snow off before it piles up too high.
The reason this is so funny is because people have tried all kinds of tactics to get the snow off the windshields of their cars, but to many of their surprises, no matter how hard they tried to blow the show off or push it off, their windshields were still covered. See, what most people likely did not realize was that under all the snow was a thick sheet of ice. They could snow blow the snow off their cars all day long, but that ice underneath was not going to budge. This meant that their windshields would still be covered. It was only when people started attacking the ice first with the scrapper that visions of the windshields would start to come into focus. Because the ice was so thick, it would take quite some effort to scrap that ice off the windshield and it took some dedication.
Thinking back on this, the Lord taught me a valuable lesson. Many times, in our lives today, when we are struggling with something, we want a quick fix solution. We try and snow blow off our issues by taking some medication, reading some books, or just getting some extra sleep. Although these things are effective at helping the side effects of what we are struggling with, the root problem is still there. The ice will not budge.
The only way to break the ice and truly be set free from our sins and issues is to give them to Jesus and to ask Him to break the ice in our life.
This is not always a quick fix and may involve a good deal of scrapping. Jesus will dig down into root of our issue/sin which may be scary and take time to understand and handle. He will convict us of what we truly need to change in our lives and then lead us to the truth. This process of scrapping out the ice in our lives is not always fun or easy, but in the end, we are set free from our sins and our issues. Jesus restores our vision and guides us on the path to victory. We are able to move on from the ice holding us down and walk into the warm light of His grace and truth. Allow Jesus to scrap the ice out of your life today and be set free once and for all from the sins and issues you are struggling with.
Read more...
---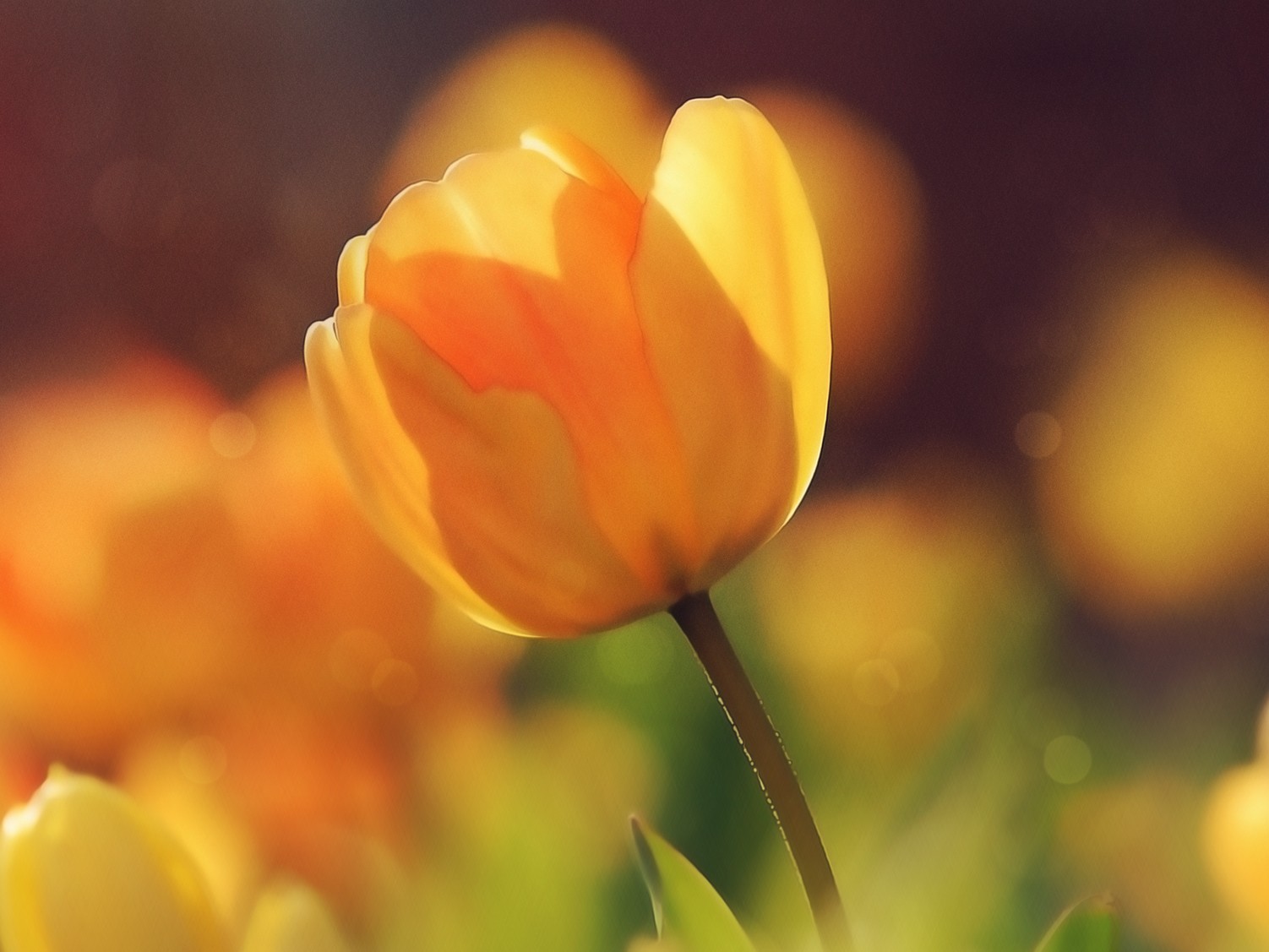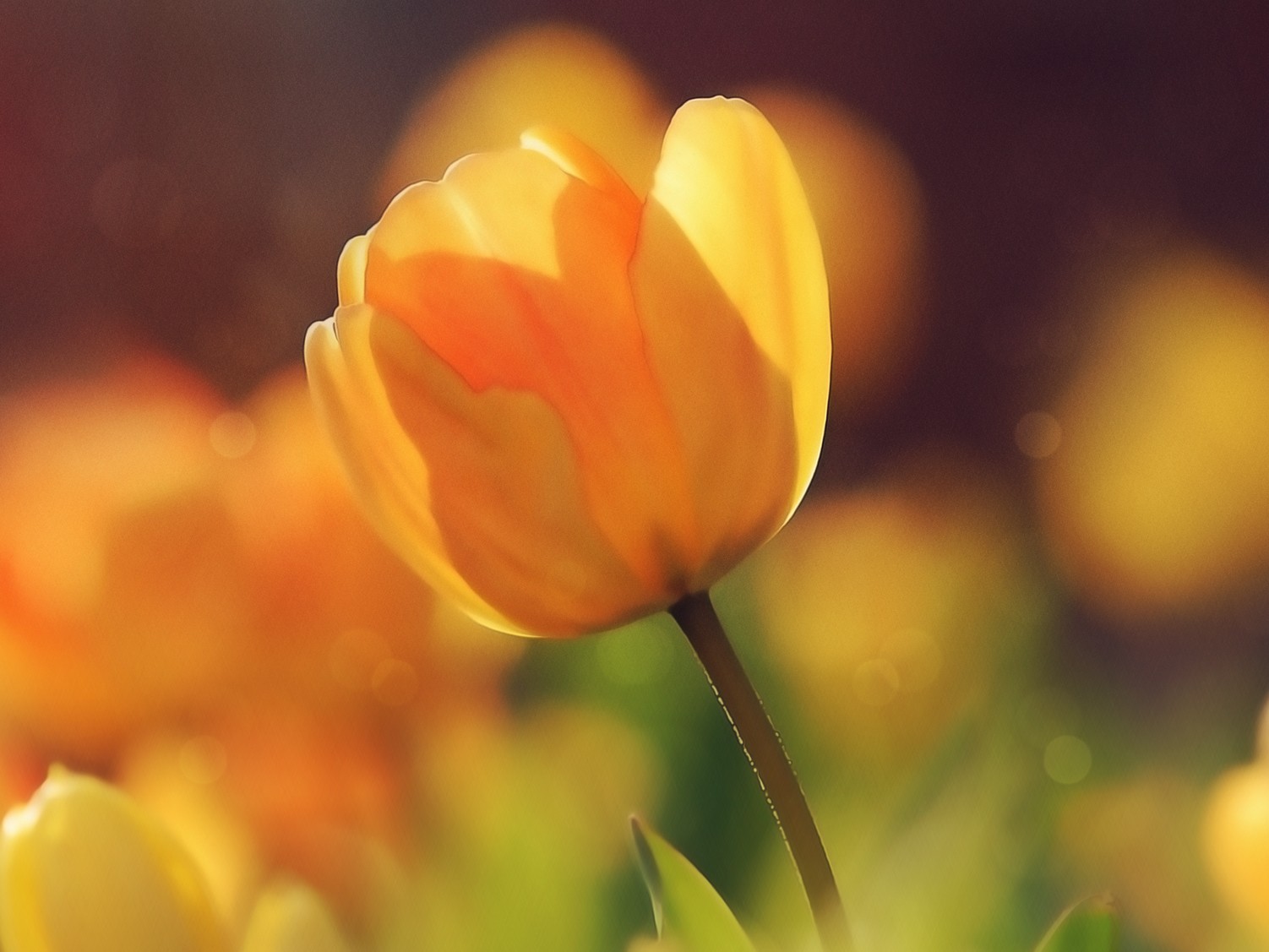 "Out of Zion, the perfection of beauty, God shines forth."

Psalm 50:2
As I was driving into work, I noticed these beautiful white trees on my way. I stopped for a minute and marveled at God's goodness and beauty. What struck me, however, is that I have been working at this place for almost 2 years and have never noticed these trees. Most days I am focused on getting to work, the many tasks I have to complete that day, and all the craziness happening in my life that I ignored all of God's beauty and goodness around me.
I wonder how often in our lives that we miss God's goodness, beauty, and blessings around us because our focus is inward. We are so worried about what we "need" to do that we miss what God has done and is doing for us. We are more concerned about what is happening politically, economically, or on social media than what is going on in our own hearts. We begin to blame God for all the evil in the world and for abandoning us when in reality we are the ones that have left God in exchange for our inwardly focused lives.
"Fear not, for I am with you; be not dismayed, for I am your God; I will strengthen you, I will help you, I will uphold you with my righteous right hand."
Isaiah 41:10
God's presence is all around us.
God earnestly wants to help us and guide us. His plan is to prosper us and give us hope and a future even in the midst of a pandemic, but we have to look to Him. We have to fully surrender our busy lives to Him, stop trying to handle everything on our own, and rest in His presence. Take a moment today to see God's goodness and beauty around you and surrender control of the things that were never in your control in the first place. We need to pray, "LORD, here I am, use me," and ask the Holy Spirit to give us strength to walk in the way that the LORD commands us to even when that way is away from the way we were walking.
"I have been crucified with Christ. It is no longer I who live, but Christ who lives in me. And the life I now live in the flesh I live by faith in the Son of God, who loved me and gave himself for me."

Galatians 2:20
Read more...
---